Educator Workshops
---
2020 summer teacher workshops/New Mexico Grow Workshops will be announced May 15, 2020.
For more information or to arrange a workshop, please contact us.
Ag Education Events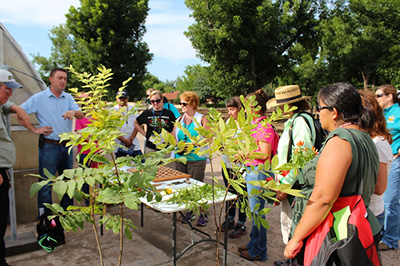 Want a great professional development opportunity for your school? Request a workshop today that can be tailored to meet your school's specific needs!
Let us plan an Ag in the Classroom presentation, workshop, or professional development just for you!
New Mexico Ag In The Classroom will be coming to an area near you! Please check back or sign up for e-mails to receive updates about current workshops (sign up link). Please contact us if you would like to schedule a free workshop in your area.
We are currently organizing regional education workshops throughout the state of New Mexico. These workshops will provide:
Current information regarding the importance of agriculture
Grade specific lessons that are aligned to Common Core and state standards and benchmarks with a special emphasis in science, health/nutrition, and social studies
Focus on connecting teachers with local agricultural resources that could be used for:

Classroom fieldtrips/presentations
Answering questions and sharing experiences
Imparting a genuine perspective from those involved in agriculture
Career awareness